PROGRAM
---
---
11 October 2023
11:00 - 12:30
| Innovation Hub room 1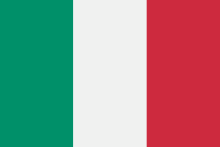 SMART SAFETY - CONSTRUCTION SITE SAFETY COMES THROUGH INNOVATION
by BFWE

Remotely piloted vehicles prove to be of utmost importance for construction sites Drones can inspect bridges, railways, power lines, pipelines, cooling towers and cell towers. They can enter tunnels and pipes, provide useful data to enable precise mapping of the site and infrastructure ensuring the safety of the operators in charge of inspection and maintenance activities. The new frontier is Smart Safety in which drones, robots, and sensors are now integrated into the activity of the most advanced construction sites.
construction site, safety, innovation
11 October 2023
15:45 - 17:15
| Blue room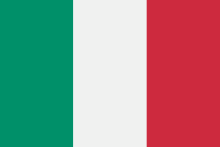 DRONES FOR INSPECTION IN CONFINED SPACES
by BFWE

The term 'confined environment' refers to an enclosed, totally or partially closed place that is not intended to be occupied by people (tanks, cisterns, rainwater or sewage collection tanks, silos, boat holds, containers, sewage systems, etc.). Inside these environments it may be necessary to carry out maintenance, inspection, cleaning or repair operations. Unfortunately, with increasing frequency, we read of accidents occurring to operators engaged in activities in environments where the substances present may exhale toxic gases. The use of remotely piloted vehicles, equipped with cameras and special sensors, reduces time and protects operators from risks.
confined space, inspection, drone
11 October 2023
12 October 2023
11:45 - 13:00
| Red room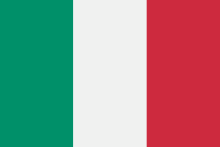 TECHNOLOGICAL INNOVATION FOR ENVIRONMENTAL MONITORING
by BFWE

According to the definition of the European Environmental Agency (EEA), environmental monitoring consists of the periodic and/or continuous measurement, assessment and determination of environmental parameters and/or pollution levels in order to prevent negative and harmful effects on the environment. The equipping of drones with sensors, LIDAR and laser scanner instruments, thermal and multispectral cameras allows the acquisition of data useful for monitoring hydrogeological and flood risk as well as for the assessment of ground movements. Their use also proves useful for carrying out the census of illegal dumps, the search for pollutants or pollutant dispersion processes, and for assessing the state of development and health of vegetation. In the light of the objectives imposed by the ecological transition and the increasingly frequent catastrophic events caused by climate change, what are the results obtained with the use of these technologies and what are their future uses?
environmental monitoring, technology
12 October 2023
14:00 - 17:00
| Innovation Hub room 1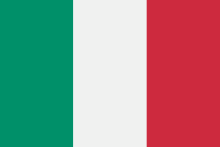 Advanced Air Mobility for passenger transport: the future becomes near
by BFWE

Air transport with drones involves research, innovation and funding. Three round tables to understand what the state of the art is and what the next goals are.

14.15




Round Table: ADVANCED AIR MOBILITY - REGULATION, REGULATION AND THE MARKET

ADVANCED AIR MOBILITY is strategic for the ecological transition and territorial cohesion, but it implies new challenges: construction of new aircraft with low environmental impact fuels, regulatory adjustments to allow integration with urban and air mobility and ensure user safety, and construction of new infrastructure (Vertiporti).

15.00




Round Table: TAXI FLYING ON OUR HEADS: PROJECTS AND SOCIAL ACCEPTANCE

The European Union envisages that by 2030 regular passenger transport services can be provided initially using aircraft with a pilot on board but with the aim of automating operations. The new vehicles, in addition to existing means of transport, will contribute to decarbonisation and become part of multimodal urban mobility. What national and international projects are being launched? The introduction of technological innovation also depends on verifying its social acceptability. What is the perception of the citizen and what are the levers to guarantee the service?

16.00


Round Table: EMILIA-ROMAGNA AN EXCELLENCE ALSO FOR AAM

UrbanV and Bologna Airport together for the development of Advanced Air Mobility in Emilia-Romagna, which will see the first routes with passengers on board starting in 2026. A new form of safe and sustainable mobility that will quickly connect the main points of interest in the city and region through eVTOLs, vertical landing and take-off aircraft powered by 100% electricity. After the launch in 2024 in Rome for the Jubilee, UrbanV will launch the project nationwide, innovating and simplifying urban and regional mobility also in Bologna and Emilia-Romagna. Safety, limited noise impact and efficiency will be key success factors in determining the development of this new form of mobility.
drones, Vertiporti, Advanced Air Mobility, AAM, decarbonisation
12 October 2023
17:30
| Innovation Hub room 1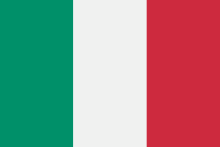 BFWE INNOVATION AWARD CEREMONY
by BFWE
award, innovation
12 October 2023