---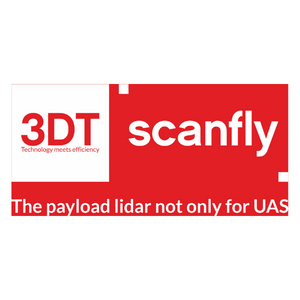 3D TARGET was born as a commercial company and official distributor for non-destructive measuring instruments. About 5 years ago, 3D Target created an internal R&D division, dedicated to the integration of systems. 3D TARGET designed a universal device that could finally give an answer to everyone: Scanfly – the payload lidar not only for UAS! 3D TARGET solutions are designed to be deployed in only five minutes, even by non-expert users, and can be configured to survey any landscape. Whether an organisation is surveying a highway tunnel while on a vehicle, riverbed by boat, warehouse on foot or farmland by air, 3D mapping advancements with LiDAR technology have made these once time-intensive survey projects faster and more efficient than previously possible. 3D TARGET's Scanfly provides a turnkey, reliable LiDAR system for demanding geospatial applications across air, land and marine platforms.
PRODUCT LIST
1 UNMANNED SYSTEMS
5 PHOTOGRAPHIC EQUIPMENT AND VIDEO CAMERAS
5.1 Multispectral cameras
5.2 Thermal cameras
5.3 Other
7 SOFTWARE FOR VEHICLE CONTROL, DATA AND IMAGE PROCESSING
---
Aerodrome Group
HAPSAGOT 4
https://www.aerodrome-ops.com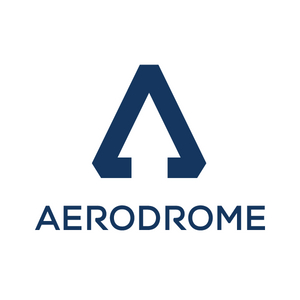 At Aerodrome, our mission is to open the sky to everyone .

With global operations across the globe, we are transforming how businesses utilize data collected from above .

Our vast experience is rooted deep in the UAV and drones industry, and our vision is to become a One-Stop-Shop for capturing and processing aerial data and producing actionable insights for our customers and partners around the world

Our turn key customized solutions incorporate a wide range of aerial platforms, various payloads and sensors, and the latest technology and analytical tools, and along with outstanding integration and delivery capabilities, our customers and partners in the Oil & Gas, Energy transmission, Renewable energy and construction industries are echoing our customer first approach along with native innovation and excellent execution capabilities .
PRODUCT LIST
1 UNMANNED SYSTEMS
9 AERONAUTICAL OPERATORS AND SERVICE MANAGEMENT COMPANIES USING UAV
12 UAV FLIGHT ACADEMIES
---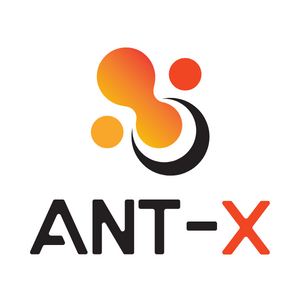 ANT-X is a spin-off company of Politecnico di Milano.

ANT-X designs and builds custom drone solutions tailored to specific industrial applications.

Based on the experience gathered as a university laboratory in the research area of guidance, navigation and control of UAVs, ANT-X has the competences needed to carry out the entire process of design, prototyping, integration, and flight testing of custom UAV platforms both for scientific research and for industrial applications.

ANT-X can propose innovative configurations beyond classical coplanar multi-rotor UAVs. The ANT-X solutions employ state-of-the-art open-source software running onboard the drone, which allows for easy integration with payload and existing infrastructure.
---
Based in Vicenza, Italy, Attiva SpA has been operating since 1996 as a distributor of both hardware and software computer products. To its customers, located throughout the country, Attiva offers expertise and market knowledge derived from the company's specificity, which has always focused on Apple products. Within the Apple sales network in Italy, Attiva is the historical point of reference for distribution to Apple Premium Resellers, Apple Authorized Resellers and retail chains in the consumer electronics sector. Flexibility in responding to the needs of an ever-changing market and the consolidation of relationships with leading manufacturers in the IT world, including DJI, LaCie, Fitbit, Xgimi, Ecoflow, Beats, Belkin, Wacom and many others. In the area of services to the retailer and retail chains, Attiva offers logistical support and organization of targeted sales activities, thanks to its direct staff in the territory.
PRODUCT LIST
1 UNMANNED SYSTEMS
1.1 Unmanned aerial systems
1.3 Unmanned earth systems
5 PHOTOGRAPHIC EQUIPMENT AND VIDEO CAMERAS
5.1 Multispectral cameras
5.2 Thermal cameras
5.3 Other
---
Dronisport.it is a brand of ICT CUBE srl, a company present on the market since 2010 in the ICT world and since 2015 in the world of Unmanned Aircraft Systems.

We are Authorized Dealers Autel Robotics, Yuneec and DJI, very present in the national and European market with over 6000 customers, referenced for the quality of our professional services, especially in after-sales assistance and support.

We are certified as Service Center Autel Robotics and Yuneec: we provide official assistance and repair services in the name and on behalf of the respective brands.

We mainly target the enterprise market by offering products, services and training in the Photogrammetric, Thermographic and Precision Agriculture fields.
PRODUCT LIST
1 UNMANNED SYSTEMS
1.1 Unmanned aerial systems
1.3 Unmanned earth systems
3 ELECTRONICS
5 PHOTOGRAPHIC EQUIPMENT AND VIDEO CAMERAS
5.1 Multispectral cameras
5.2 Thermal cameras
5.3 Other
12 UAV FLIGHT ACADEMIES
---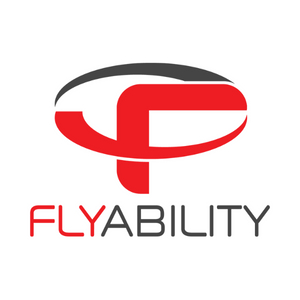 Flyability is a Swiss company building safe drones for operating indoors, in complex and confined spaces.  Since launching in 2014, Flyability has become a trusted provider of internal inspection solutions, enabling remote data collection with cutting edge hardware and software for inspection professionals to help them improve safety, reduce downtimes, and cut costs for internal inspections. Today Flyability has offices in Switzerland, China, Singapore, and the U.S., with almost one thousand clients in 60 countries and more than 100.000 flights. Flyability's drones works in every industry that requires internal inspections and mapping.
---
Founded in 2014, Autel Robotics has always strived to let the needs of its customers drive innovation. We are a team of industry professionals with a genuine passion for technology and years of engineering experience. Our deep commitment in key core-technology research, our strive for excellence, and our goal to surpass customer expectations allows our team to set new benchmarks for drone technology and performance for commercial and consumer users alike. We work tirelessly with our partners to provide the best aerial solutions, with tangible, everlasting value for our customers. In 2015, Autel Robotics released its first-generation UAV product: the X-STAR. The success of the X-STAR and the subsequent EVO series allowed Autel Robotics to quickly build a reputation in US markets. With the introduction of the EVO II series and platform in 2020, Autel Robotics will push its folding UAV to new heights in performance and application.
---
Image S Spa
Via Vittorio Alfieri, 64
22066 - Mariano Comense (CO)
https://www.imagesspa.it

iMAGE S was established in 1994 as a reference point for machine vision, AI, industry 4.0 and geospatial users, offering its customers the best components and the most modern technologies in the market.

The company's mission is based on quality, innovation and strong relationships with the partners chosen over the years.
Counting more than 54 brands, iMAGE S closely follows the customers from the first analysis of his application to the final proposal of the most suitable solution, satisfying even the most challenging requirements realted to feasibility studies, assistance and trainings, in order to improve the customer's skills and enhance the qualities of the products.
---
Microgeo is structured around its core values: professionality, experience, commitment and innovation. The company's commitment to customers aims to build a solid relationship: structured training activities for diversified levels of knowledge, advanced post-sales courses, coaching by highly qualified technical staff, are just some of the options that MicroGeo offers. Contacting MicroGeo means relying on a dynamic and competent company, capable of satisfying the needs of the professional interested in specific solutions in the field of geomatics and architectural survey. Microgeo looks at the survey market with a multifunctional and multi-brand approach, identifying the best solutions available in the technological landscape. Microgeo is a DJI Enterprise dealer, official distributor of Terrasolid and 3DF Zephyr software, as well as other brands related to UAV surveying and 3D data processing, for photogrammetry and agriculture.
---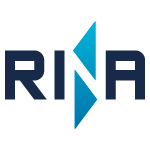 With 160 years of experience, RINA is a multinational company that helps clients build strong, successful businesses. Through a global network of more than 4.600 talented professionals operating in 70 countries, we support organizations across the entire lifecycle of their projects.

RINA provides hydrogen-based solutions across a wide range of industries and delivers expertise to all stakeholders to strengthen the value of their assets. We combine innovation, safety and sustainability to support companies along the entire value chain.
---
Nessun espositore trovato.